NEW YORK (CNNMoney)
Even though the housing market has been steadily recovering for a few years now, one thing has been keeping it from making a real comeback: first-time homebuyers.
But that will soon change, according to Realtor.com.
As the jobs picture improves, Millennials are going to be returning to the housing market, said Jonathan Smoke, the realty site's chief economist.
Related: Best cities for Millennial homebuyers
Smoke predicts that new home sales will climb by 25% next year. And in some markets, the influx of young first-time buyers will be especially significant.
Realtor.com crunched more than 15 data points, including population growth, affordability and employment, to come up with a list of 10 housing markets that will record the fastest sales growth in 2015 and beyond.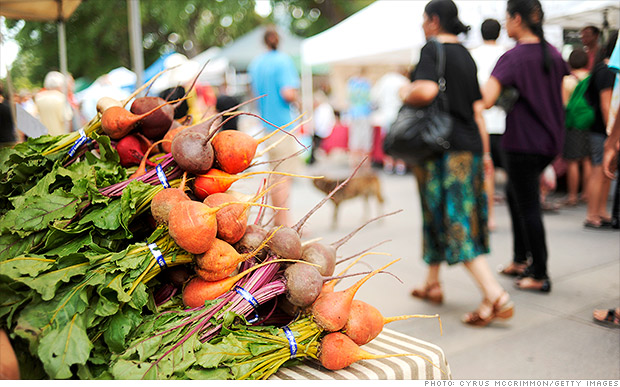 Median home price

: $288,000

Job growth

: 2.7%
The Mile High City beckons young 20- and 30-somethings who love the city's easy access to world class skiing, camping, hiking and mountain sports.
But it's the city's startup scene and high-growth industries that really lure them in.
Denver has become of the best places to start a business in the nation, according to the Denver Metro Chamber of Commerce.
Related: 10 fastest growing cities
An oil boom and growth in the healthcare and business services sectors has also helped to attract young professionals and boost area wages.
With median household income almost 20% higher than the national median, many buyers can afford Denver's higher than average home prices, according to NAR.
Article from CNN